Sprint 5 to prioritize compounds for the open science patent-free COVID Moonshot drug discovery project has launched! Rev up your GPUs to help develop a new therapy.

If you've been watching the COVID Moonshot website (or following the email newsletters) closely, you may have noticed that the 3-aminopyridine series featured in Sprint 1 and Sprint 2 has evolved into a small but highly potent compound.

We have been lucky enough to get two X-ray structures of weaker compounds in this series (MAT-POS-b3e365b9-1 and MAT-POS-8a69d52e-7), which clearly illustrate the binding mode spanning the P1 and P2 pockets. While Sprints 1 and 2 gave us plenty of ideas for how to pick up potency in the P4 pocket, in Sprint 5, we're exploring how we could extend into the P1′ pocket to more easily pick up potency with this benzopyran–isoquinoline series.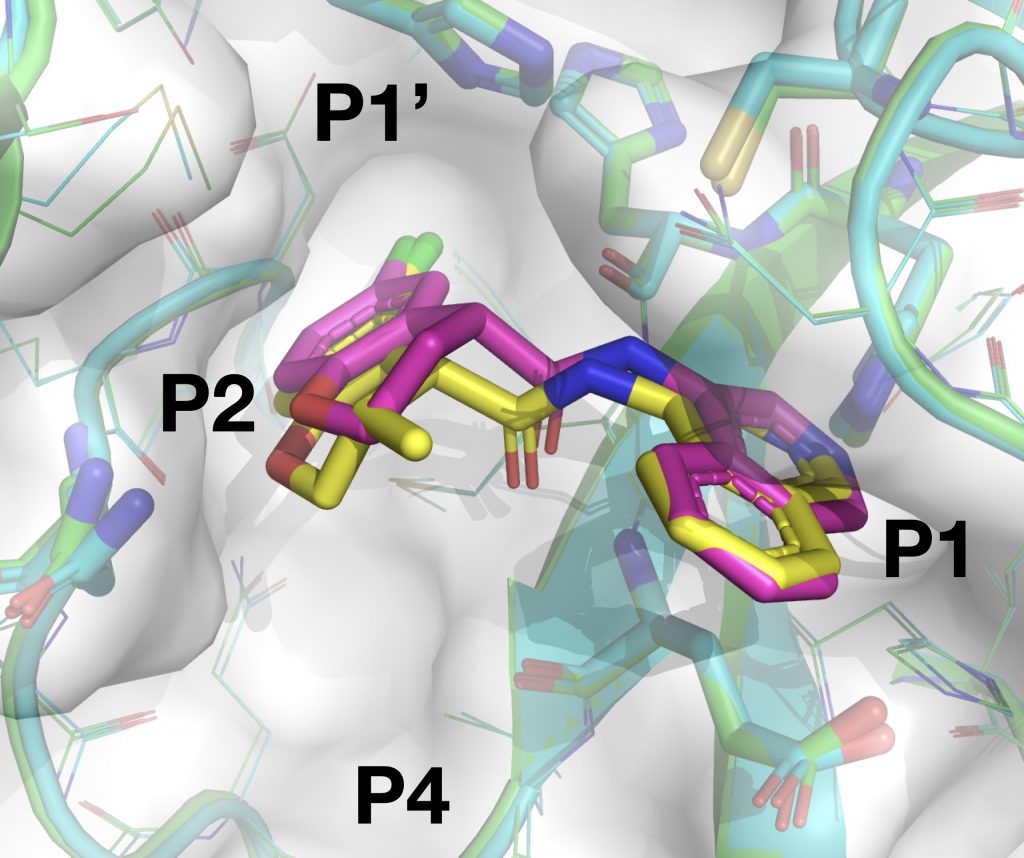 COVID Moonshot lead medicinal chemist Ed Griffen (of Medchemica) and his chemistry team have devised a clever strategy for making more than 15,000 different related molecules that reach up toward the P1′ pocket. Our task is to quickly evaluate which synthetic routes are the most promising approaches to rapidly make more potent compounds—even though the current lead compound in this series (MAT-POS-b3e365b9-1) is quite potent at ~140 nM IC50, if we can increase the potency, many other challenges such as solubility and toxicity can become much easier to deal with as we press into the final stages of drug discovery.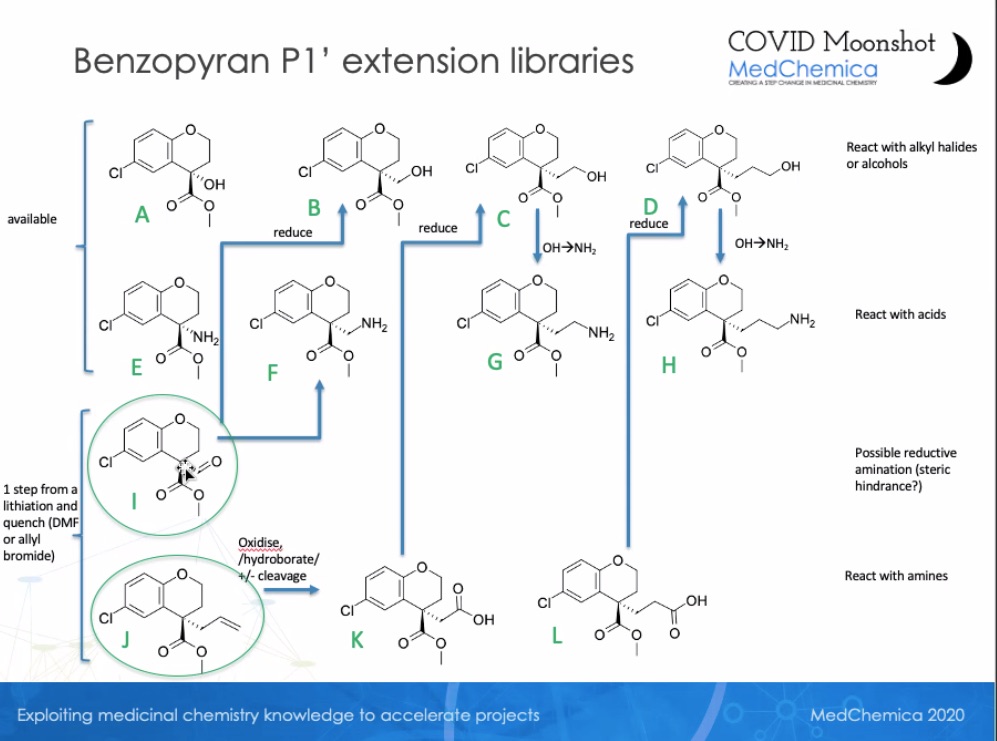 We've prepared 15,719 free energy calculations for Sprint 5, assessing a huge variety of compounds that our synthetic partner Enamine, who is generously working with the Moonshot at cost and has synthesized over 1000 molecules for the Moonshot already, can rapidly synthesize.
We're off to a great start already—over 5% complete in just the time it's taken us to get all the files uploaded and the bugs worked out. So rev up your GPUs and help us drive toward further potency!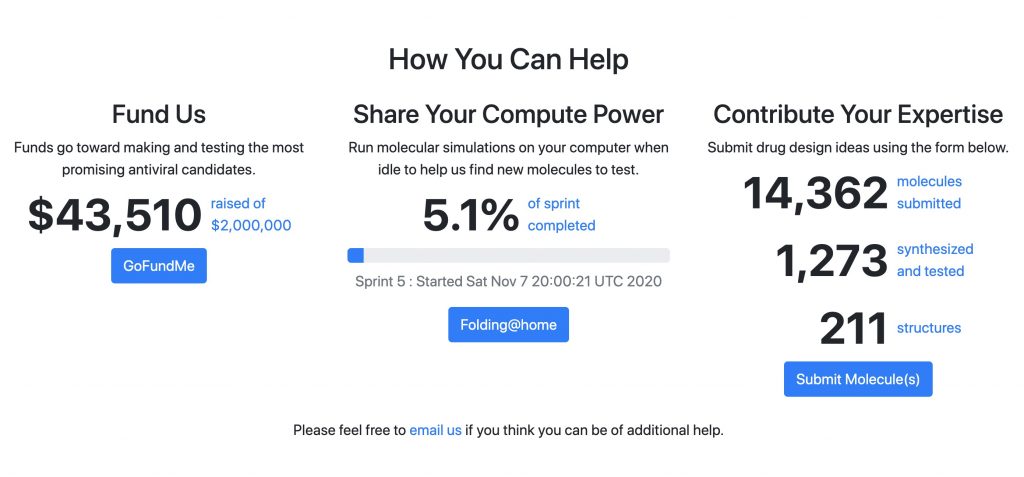 Stay tuned for more blog posts reviewing the whole process of drug discovery—and where the Moonshot is in this process—as well as exciting results from earlier Sprints!
We're also still putting the finishing touches on a new and improved Science Dashboard for Sprint 5. Expect this to launch in another day or two!