Click the FAHClient icon in the system tray. Select Advanced Control (aka FAHControl) (see figure 1).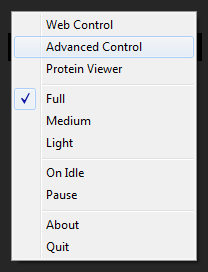 The FAHControl interface is displayed (see figure 2).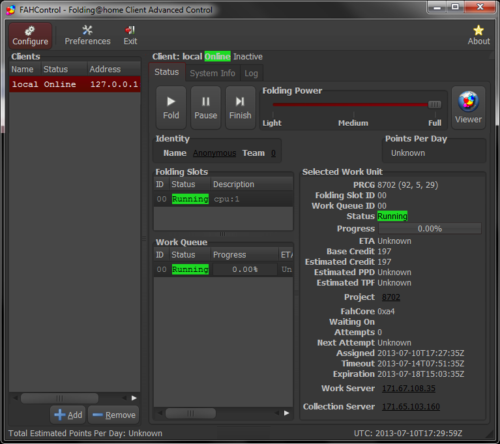 Click the Configure button (on toolbar).
The Configure window and Identity tab are displayed by default (see figure 3).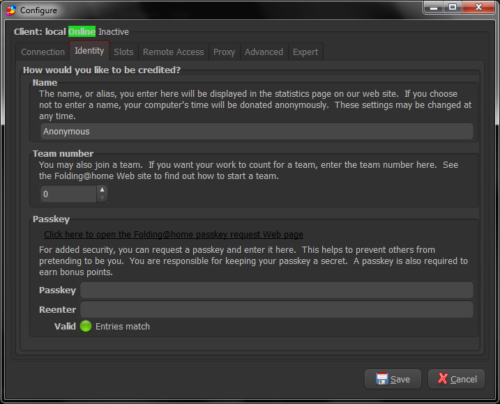 Select the Slots tab.
The current Folding Slots are listed (see figure 4).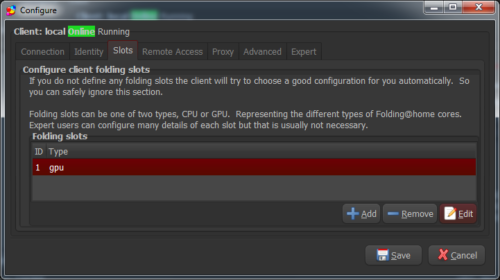 Select a Folding Slot to modify, and click the Edit button.
The Configure Folding Slot screen is displayed (see figure 5).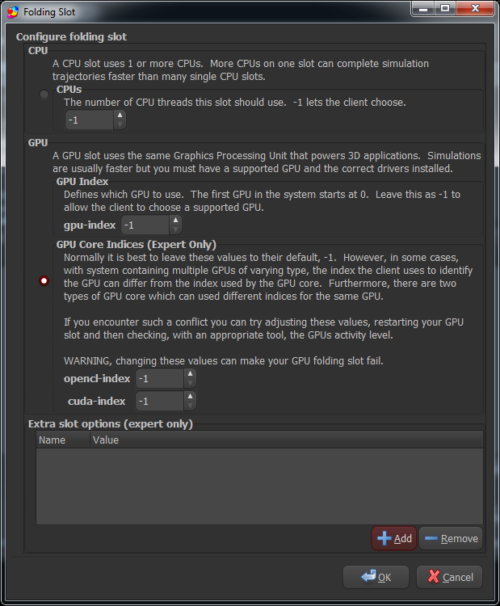 Click the Add button.
The Edit Options window is displayed (see figure 6).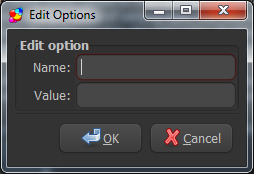 Enter the Name of the option (flag or setting) to change. Enter the Value for that option. The example of Name: client-type with Value: advanced is shown (see figure 7).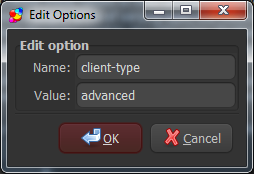 Click OK.
Repeat as needed to add additional slot options, or click OK and then Save to save the changes and return to the main FAHControl screen.
Note: Depending on the option changed, FAHClient (system tray) may need to be closed (quit) and opened again for the option setting change to take affect. Additionally, the setting change may not take affect until the next work unit.